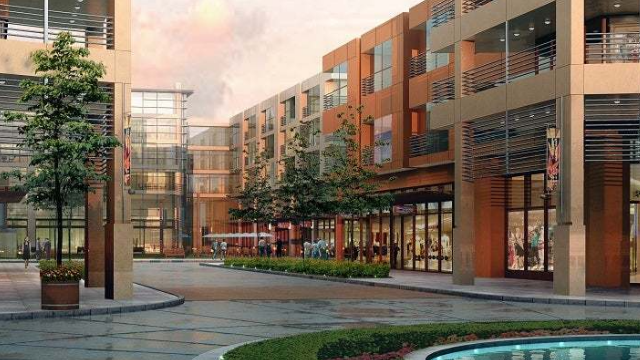 New construction & upgrades
Building and facility construction, modernization and maintenance solutions
From lighting and controls to power distribution, EV charging and network solutions, our commercial products and services cover businesses of all sizes and activities. Whether working on new construction, renovation or maintenance projects, improve timelines and budgeting with industry-leading expertise from our specialists. Our specialists can also help you reduce project costs for LED upgrades and EV charging installations for apartments, condos and workplaces.

LED lighting & controls
Deliver user-friendly, future-proofed environments with fixtures and controls featuring the newest technologies for added customization, adaptability and energy efficiency. We offer a variety of easy-to-install Wi-Fi enabled, CCT selectable, lumen selectable and voltage sensing fixtures. Plus, with changing code compliance and increasing focus on health and safety, a unique opportunity is growing for electrical experts who design, specify, and manage smart lighting systems. Our lighting controls can be used alone or as part of a bigger system.

EV charging
Versatile, modular and rugged, our selection of universal outdoor EV chargers allow charging of any standard electric vehicle in just 90 minutes or less. Open-source software and multiple mounting options make for easily customizable configurations to suit any size commercial application. Available set-ups include simple wall-mounted, pedestal or a combination.

Power distribution
Ensure highly consistent, efficient and reliable power distribution with expertly coordinated power distribution products and systems from our Power Distribution Specialists. They help future-proof designs, optimize performance and extend equipment lifespans. With extensive industry experience and a hands-on, in-field approach, they ensure the most cost-effective and efficient solutions. From planning, design, estimating, procurement, scheduling and progression to completion, they manage every aspect of commercial projects.

Information Communications Technology
A leader in Information Communications Technology products, services and expertise for data networks and electrical power applications, our electrical and network solutions ensure smart, scalable and efficient connectivity. Our comprehensive cabling, physical infrastructure and specialist services simplify the design, installation and operation of evolving commercial networks to support modern technology demands.